This year's festival is online (with the exception of the opening event with Cónal Creedon). To see how this works, go to Attending Online Events.
Click the 'Book Ticket' button next to individual events below or go to our Eventbrite page for all events.
Cónal Creedon in conversation with Tina Pisco – launch of Pancho and Lefty Ride Again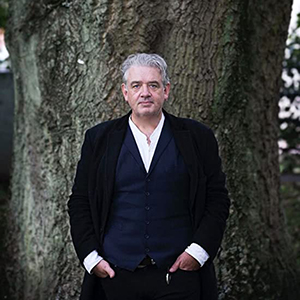 7pm in person at Waterstones, Cork Book Ticket
As this event takes place indoors, a COVID-19 green pass (vaccination certificate) is required for entry.
Cónal Creedon is an award-winning novelist, short story writer, playwright and documentary filmmaker. Cónal's short fiction has been widely anthologised and has achieved recognition in the: George A. Birmingham Awards, The Life Extra Awards, The One-Voice Monologue BBC 4, The Francis McManus Awards RTÉ, The P.J. O'Connor Awards [adaptation] RTÉ. His work has been translated into German, Bulgarian, Italian and Chinese. His books include, Pancho and Lefty Ride Again (2021), Second City Trilogy (2019), Begotten Not Made (2018), CornerStone - anthology ed. (2016), Immortal Deed Of Michael O'Leary (2015), Passion Play (1999), Pancho And Lefty Ride Out (1995). "Mr Creedon's words are enough to create a world that is at once comic and dramatic, poetic and musical." - Rachel Saltz, New York Times
Visit the writer's website.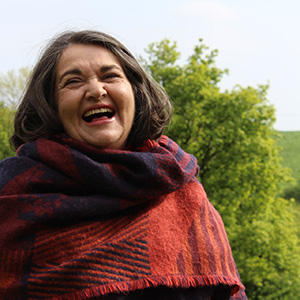 Tina Pisco (moderator) is the sixth Frank O'Connor International Short Story Fellow. Pisco has been a professional writer for thirty years, publishing novels, poetry and short story collections, a collection of newspaper columns, as well as comics, screenplays and internet drama scripts. Her friendship with Conal Creedon goes back to the last century when they were both publishing their first novel. "Over the last twenty years, Conal has launched several of my books in Cork city, and I have attended a many of his readings and performances. It is always a delight to listen to him speak – whatever the subject. I am looking forward to having another delightful conversation between old friends after 2 years of being apart."
Buy Sunrise Sunset from Fish Publishing and visit the writer's website.
Evelyn Conlon & Adrian Duncan in conversation with Alannah Hopkin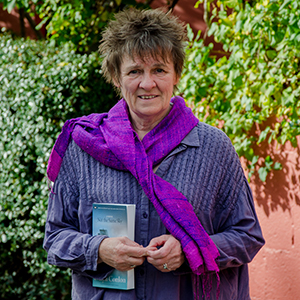 Evelyn Conlon is novelist, short story writer, radio essayist and anthologist. Her work, described as 'by turn poetic, acerbic, spare and beautifully descriptive', often deals with people who are between places, crossing borders both real and imagined. It has been widely anthologised and translated, including into Tamil and Chinese. Naoise Dolan said of her most recent collection, Moving About the Place, Blackstaff, 2021, "Her restraint is not to be confused with repression: there is heart in these stories, and Conlon holds back so that it means something when she lets go. Each sentence advances the story and is a work of art. Her description of the sky ... is word-perfect, efficiently expository and gorgeous to live in."
Buy Moving About the Place from Blackstaff Press and visit the writer's website.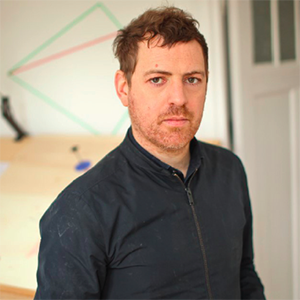 Adrian Duncan, born in County Longford, is a Berlin-based visual artist who originally trained as an engineer. His short fiction has appeared in literary journals both in Ireland and the USA. His acclaimed debut novel, Love Notes from a German Building Site, published by Lilliput Press and Head of Zeus in 2019, was shortlisted for the Dalkey Literary Emerging Writer Award and won the inaugural John McGahern Annual Book Prize. His second novel, A Sabbatical in Leipzig, published by Lilliput Press in 2020, was shortlisted for the Kerry Group Novel of the Year 2021. His first collection of short stories, Midfield Dynamo, published by Lilliput Press in 2021, is longlisted for the 2021 Edge Hill Short Story Prize.
Buy Midfield Dynamo from Lilliput Press.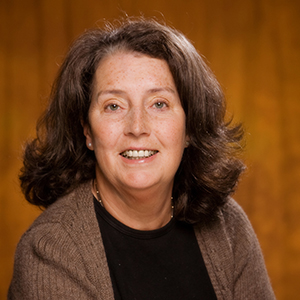 Alannah Hopkin (moderator) is a writer based in southwest Ireland. Last year she was Frank O'Connor International Short Story Fellow, and this year she will be teaching on the Creative Writing M.A. at University College Cork. Her story collection The Dogs of Inishere was published by Dalkey Archive Press in 2017. Her stories have appeared in the London Magazine and The Cork Literary Review, among others, and been short-listed for the RTE Short Story Award. She has worked as a freelance journalist mainly in arts and travel, and as an art critic and book reviewer. Her non-fiction books include Eating Scenery: West Cork, the People & the Place and she has published two novels with Hamish Hamilton (London). Her memoir, 'A Very Strange Man': A Memoir of Aidan Higgins, was published by New Island in Spring, 2021.
Buy A Very Strange Man: A Memoir of Aidan Higgins from New Island and visit the writer's website.
Image credits: Cónal Creedon photographed by Claire Keoghn, Tina Pisco photographed by Louise Barker, Adrian Duncan photographed by F. Ward